Artificial Intelligence (AI) has rapidly become an integral part of the digital landscape, revolutionizing various industries with its wide-ranging applications. One domain where AI has made a significant impact is content creation and digital marketing. In this article, we will explore how AI is transforming the way we create and promote content, the advantages it brings to marketers, and the potential challenges that come with embracing this game-changing technology.
AI in Content Creation
AI-driven platforms, such as GPT-4, have made it possible to generate high-quality content in a fraction of the time it takes humans. These platforms leverage machine learning algorithms to analyze vast amounts of data, understand patterns, and create content that resonates with target audiences. Here's how AI is changing content creation:
Improved efficiency: AI can create content quickly and accurately, allowing marketers to produce more content in less time. This increased productivity means that marketers can focus on more strategic tasks, such as analyzing and optimizing campaigns.
Personalization: AI can analyze user data and create tailored content that caters to individual preferences. This level of personalization has been shown to increase engagement, click-through rates, and ultimately, conversions.
Language translation: AI-powered tools can translate content into multiple languages, making it easier for businesses to reach global audiences and expand their market reach.
AI in Digital Marketing
Digital marketing is another area where AI has been making waves. From data analysis to chatbot customer service, AI is reshaping the marketing landscape. Here's how AI is revolutionizing digital marketing:
Data-driven insights: AI can analyze vast amounts of data, providing valuable insights into customer behavior, preferences, and trends. These insights help marketers make data-driven decisions to optimize their campaigns and maximize ROI.
Predictive analytics: AI algorithms can predict user behavior based on historical data, allowing marketers to anticipate customer needs and create targeted marketing strategies.
Chatbots and virtual assistants: AI-powered chatbots are becoming increasingly popular for providing customer support and assistance. These chatbots can answer common questions, handle routine tasks, and even make personalized product recommendations, improving overall customer experience.
Programmatic advertising: AI-driven platforms can optimize ad placements and bidding strategies in real-time, resulting in more cost-effective advertising campaigns.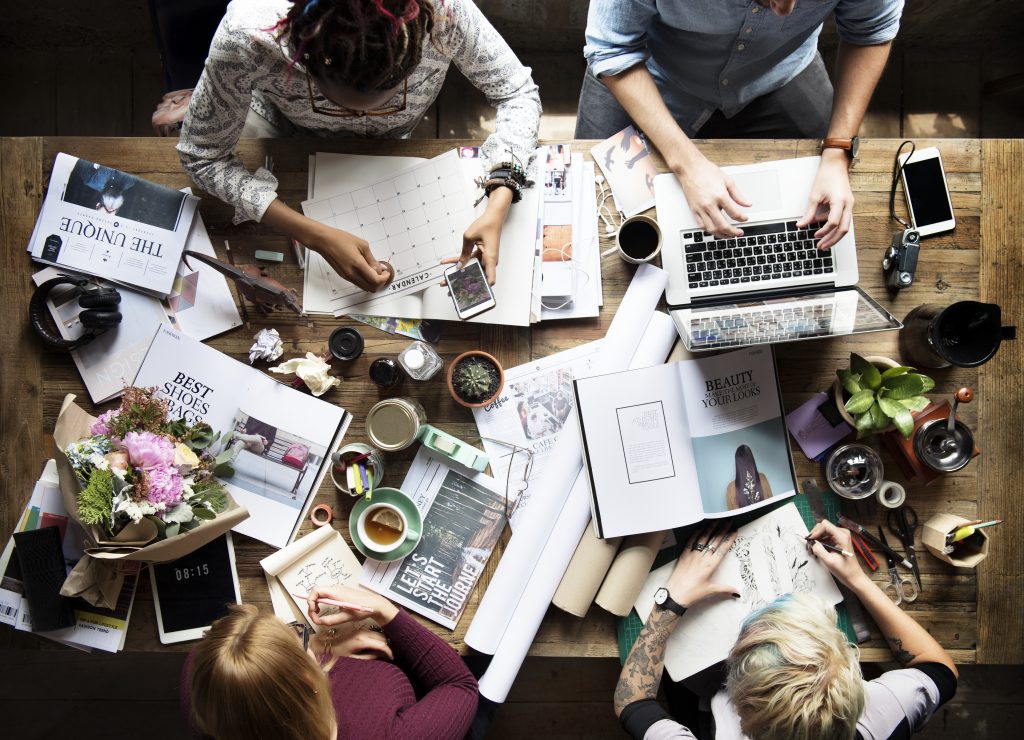 Challenges of AI in Content Creation and Digital Marketing
Despite the numerous advantages, there are also challenges associated with using AI in content creation and digital marketing:
Ethical concerns: There are valid concerns about AI-generated content, including potential biases, misinformation, and the loss of human touch. It's crucial to address these issues to ensure responsible use of AI in content creation.
Data privacy: AI algorithms rely on large amounts of data, raising concerns about data privacy and security. Organizations must prioritize data protection and comply with relevant regulations.
Skills gap: To maximize the benefits of AI, marketers need to develop new skills and adapt to the changing landscape. This might require investment in training and upskilling.
Conclusion
AI has undoubtedly revolutionized content creation and digital marketing, offering numerous benefits such as improved efficiency, personalization, and data-driven insights. However, it's important to be aware of the challenges and ethical concerns associated with AI adoption. By addressing these issues and embracing the potential of AI responsibly, businesses can harness the power of AI to create more effective and engaging content and marketing campaigns. The future of content creation and digital marketing is here, and it's time to leverage AI to stay ahead in the game.